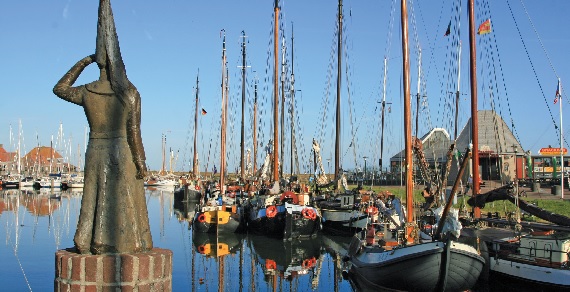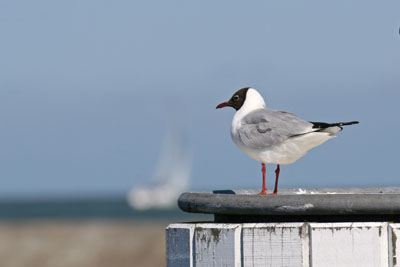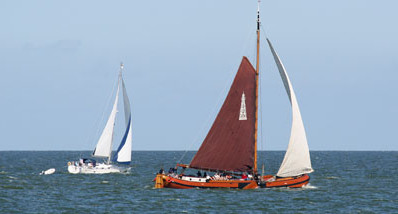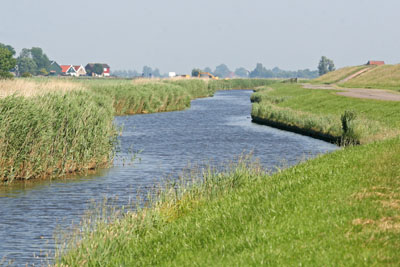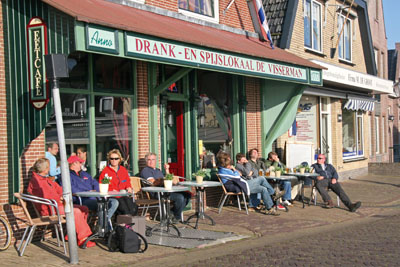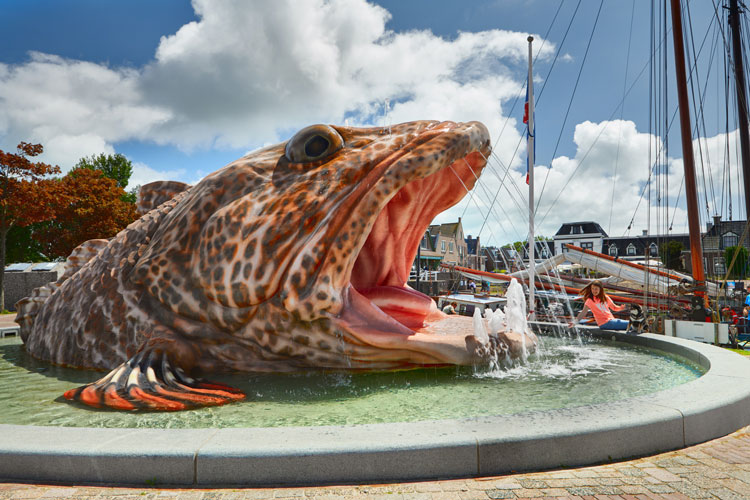 Stavoren
At the southernmost point of Frisia you'll find the small town of Stavoren: The oldest among the famous "11 Frisian cities" and in former times, also a Hanseatic city. Stavoren once was the home port of Frisian kings and seafarers, too. A flourishing maritime industry and oversea trade brought considerable wealth to Stavoren. And more than one viking and count of Holland profited from this back then. From the 18th century on, however, Stavoren faced many adversities. The biggest one of these still is symbolically represented by a sculpture at the community harbour: "Het vrouwtje van Stavoren", the 'lady of Stavoren' who anxiously looks out to the sea over there.
In old times Stavoren was an elegant Hanseatic city. Today, it is a highly popular water sports centre. During summer the town is full of sociable life. Many visiting yachts make a stopover here. Also during colder months this town has a special charm. After a busy working week it is wonderful to relax and unwind here. The intense traffic of the summer months is all gone by then and authentic Stavoren re-emerges. The traditional fishing ships called "bruine vloot" (literally: brown fleet, since they are traditional wooden ships) then lie peacefully in the harbour, in a pale winter sun: A lovely scenery. The impressive pumping station called 'J.L. Hooglandgemaal' near the Outer Harbour, built to keep the Frisian mainland dry enough by conducting excessive waters towards the IJsselmeer, is constantly active, all year round.
Johan Friso lock with an information centre;
Toankamer 't Ponthuus;
A brisk walk on the sea dyke with lots of fresh air;
With fair weather, the beach located near the Outer Harbour of Marina Stavoren, directly outside the city, is a great place to be;
A ferry service connects Stavoren to Enkhuizen, another charming traditional Dutch city at the opposite side of the IJsselmeer. At Enkhuizen the beloved Zuiderzeemuseum and the fairy tale park "Sprookjeswonderland" are both definitely worth a visit;
Another fine option: A bicycle tour through the Gaasterland forests. This area is located between Lemmer and Stavoren. It has an abundance of fresh air, forests, meadows and lots of recreational waters. This combination of land- and water based recreation is indeed pretty unique!
Speaking about connectivity: There are convenient train connections to both the Frisian capital Leeuwarden (50 min) and Sneek respectively (30 min);
In the surrounding area of Stavoren three other authentic members of the "Eleven Frisian cities" are definitely worth your visit, too: Workum (make sure to include the beloved Jopie Huisman Museum! – 17 km / 10.56 mi), Hindeloopen (11 km / 6.83 mi) and Sloten (24 km / 14.91 mi). They are perfect destinations for a relaxed bicycle tour;
The Aqua Zoo at Leeuwarden (77 km / 47.84 mi);
Kameleon village at Terherne, where the stories about the Dutch twins Hylke and Sietse come to life.