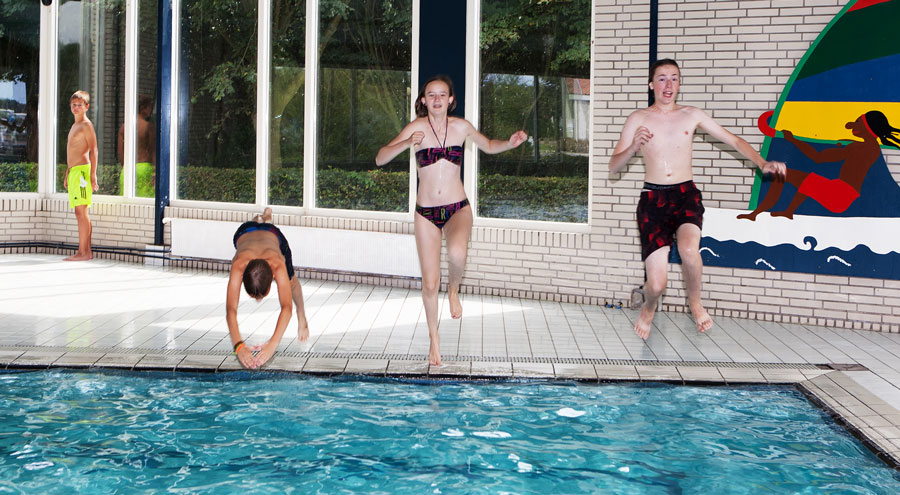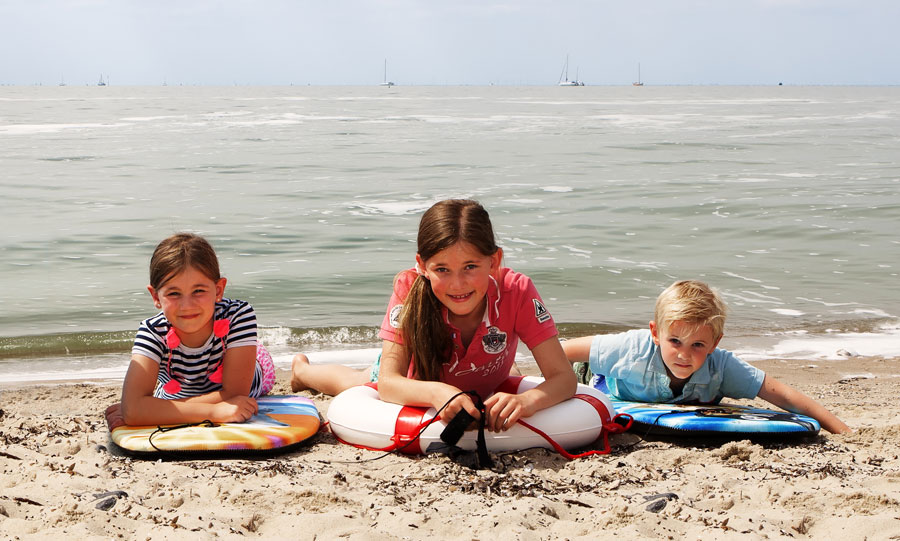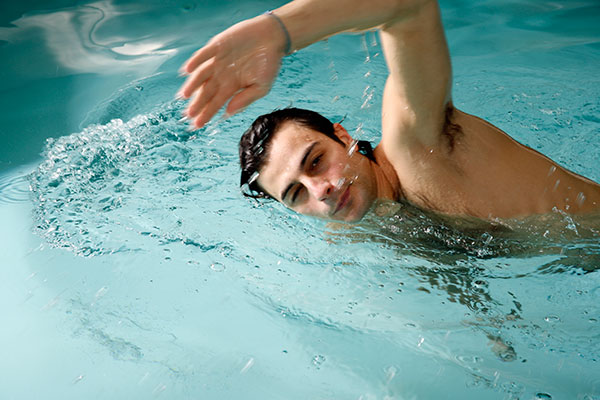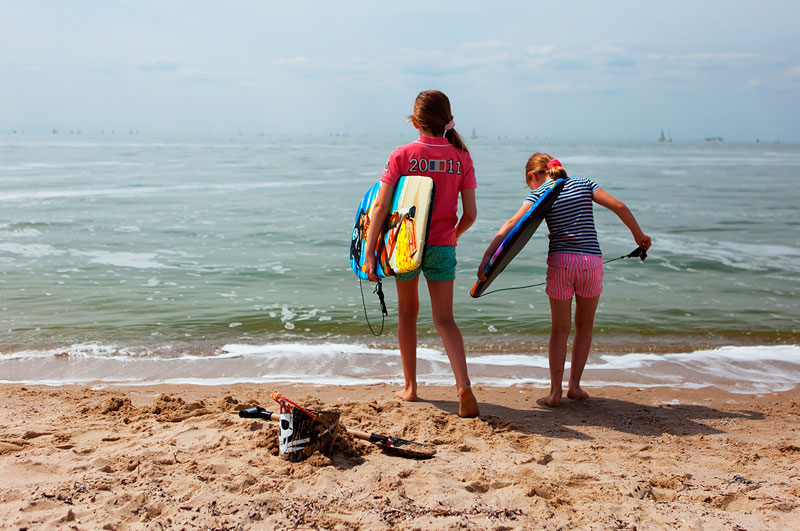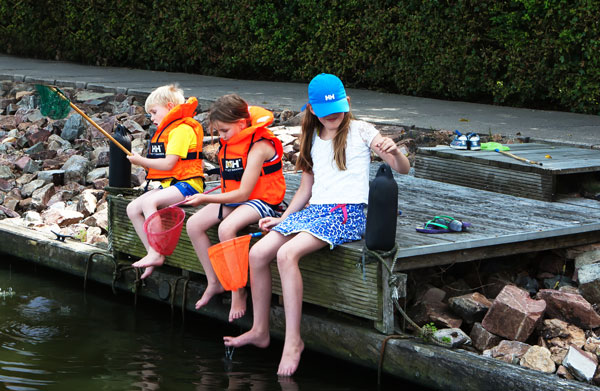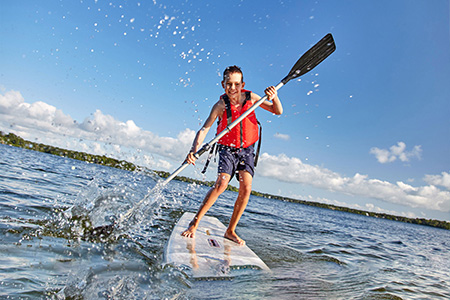 Great water fun
You will have a great (water sports) time at Holiday Park Marina Stavoren. All is possible here: sailing,  swimming, fishing, cruising with a sloop, rowing, stand-up paddling and much more!
For extra refreshment or shelter during the colder (or very hot) days Marina Stavoren Inner Harbour has an indoor swimming pool, including a pool section for kids. Of course you can also enjoy the open air beach at Marina Stavoren Outer Harbour. It is located very close to Beach Pavilion 'De Potvis'. This is also an outdoor fun paradise for kids! The beach gives many options for summer activities.
At the Inner Harbour of Marina Stavoren you'll find a small recreational lake. This is the perfect place for your kids to learn rowing or sailing with the beloved little Optimist boats in a safe environment, with lots of fun. The same goes for stand-up paddling.
Is fishing your hobby? There are several options for you in the surrounding area of the holiday park. Just remember to get a fishing permit first.
Would you like to enjoy the peace, space and wonderful nature in and around Stavoren? Renting a sloop via Marina Stavoren Inner Harbour is a great option.You can have lovely excursions through the villages and waters of the surrounding area, along the sea dyke to Hindeloopen, for example, or through the Luts to Balk and back via lake Heegemer / Fluessen.
Just a few of your many options around here!