Marina Stavoren Water Sports Shop
Large assortment for everyone
Need some spare parts or other components for your ship, high quality sailing gear or just looking for the latest maritime fashion? Welcome to our water sports shop. We have a large assortment of sailing gear and maritime leisure cloths. Same goes for all sorts of technical components and equipment for your ship, on deck as well as inside.
Can't find the components you need in our shop? Talk to us! Since each of our family harbours also has a water spots shop, chances are high that we do have in stock the component you're looking for. What if it is out of stock? Then we'll be happy to order it for you.
Our water sports shop also features a super market section. There, you can get freshly baked rolls each morning!
Everything for your ship and crewWater Sports Shop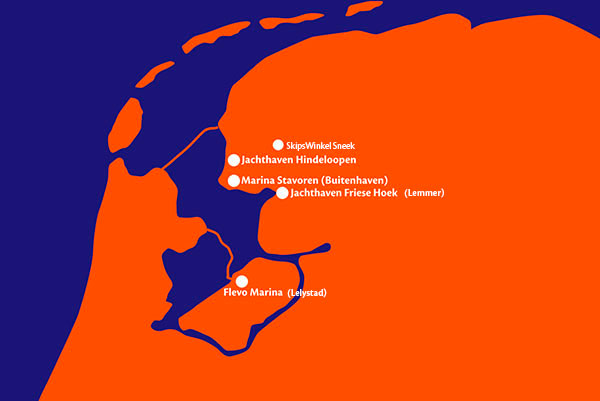 Our locations
Visit one of our water sports stores at our ports or visit SkipsWinkel Sneek.
SkipsWinkel Vestigingen
Jachthaven Hindeloopen Watersportwinkel
Flevo Marina Watersportwinkel
Marina Stavoren Watersportwinkel
Jachthaven Friese Hoek Watersportwinkel
SkipsWinkel Sneek
With us you will find everything for your boat and crew !!Our assortment